Dutch Supreme Court asked to clarify euthanasia case
Supreme Court News
Prosecutors have asked the Netherlands' Supreme Court to clarify legal matters in a landmark euthanasia case, saying Thursday they want to lay down unambiguous jurisprudence for the future.

The Public Prosecution Service said by instituting "cassation in the interest of the law" proceedings they aim to clarify how doctors deal with euthanasia on "incapacitated patients" without subjecting a doctor acquitted at a trial to a new legal battle.

Prosecutors said in a statement they want "legal certainty to be created for doctors and patients about this important issue in euthanasia legislation and medical practice."

The retired nursing home doctor was cleared earlier this month by judges in The Hague who ruled that she adhered to all criteria for carrying out legal euthanasia when she administered a fatal dose of drugs to a 74-year-old woman with severe dementia.

The cassation proceedings mean that the doctor's acquittal will not be called into question.

The doctor carried out euthanasia on the woman in 2016, acting on a written directive the patient had drawn up earlier. The woman later gave mixed signals about her desire to die, but the doctor, in close consultation with the woman's family, decided to go ahead with the mercy killing.

The Hague District Court ruled that in rare cases of euthanasia on patients with severe dementia - and who had earlier made a written request for euthanasia - the doctor "did not have to verify the current desire to die."

Prosecutors said they disagreed with the Hague court and want the Supreme Court to rule on legal issues in the case.
Related listings
Supreme Court News

05/26/2019

A longtime Utah judge has been suspended without pay for six months after making critical comments online and in court about President Donald Trump, including a post bashing his "inability to govern and political incompetence."Judge Micha...

Supreme Court News

04/08/2019

Lawyers for Kansas told the state Supreme Court on Monday that it should sign off on a new law boosting spending on public schools and end a protracted education funding lawsuit partly because the law has broad, bipartisan support.Attorney General De...

Supreme Court News

03/27/2019

An environmental group is taking its battle against an oil refinery being developed near Theodore Roosevelt National Park to the North Dakota Supreme Court.The National Parks Conservation Association argued in its Wednesday filing that an air quality...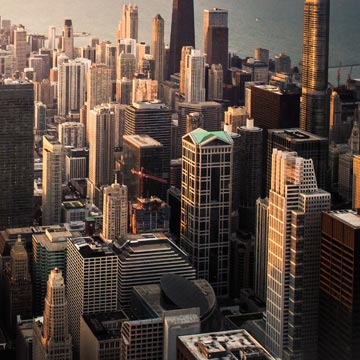 Our Eugene Oregon Bankruptcy Practice
Since 2005, Erin Uhlemann has helped individuals and families facing financial difficulties file for bankruptcy relief. Erin's compassion and understanding of the law have helped hundreds of Oregonians achieve a financial fresh start. She started Willamette Valley Bankruptcy to focus on helping clients with bankruptcy and debt issues in the Lane County Area. Erin understands that choosing a bankruptcy attorney who makes you feel comfortable and confident can be as difficult as deciding whether to file a bankruptcy case. Because she knows that filing bankruptcy is not something that you planned to do or look forward to doing, Erin strives to make the process as easy as possible.

Because most people facing bankruptcy do not have extra money to pay fees, Willamette Valley Bankruptcy offers low upfront fees and will work with you to set up affordable payment plans to pay attorney fees and court filing fees. Consultations are always free so that you can get the answers you need before making any sort of financial commitment. If you have questions about attorney fees and payment plans, you can call or email today to get these questions answered.