Democratic states appeal Obamacare ruling to Supreme Court
U.S. Court News
In a move that could put the Obama-era health law squarely in the middle of the 2020 election, Democratic-led states Friday asked the Supreme Court for a fast-track review of a recent appeals court decision declaring a key part of the law unconstitutional and casting a cloud over the rest.

A coalition of 20 states filed a petition seeking expedited review, according to the office of California Attorney General Xavier Becerra. They hope to get a Supreme Court hearing and decision by this summer, before the November elections. For the court to agree to such a timetable would be unusual, but not unprecedented.

Defenders of the Affordable Care Act are arguing that the issues raised by the case are too important to let the litigation drag on for months or years in lower courts, and that the 5th U.S. Circuit Court of Appeals in New Orleans erred when it struck down the health law's now toothless requirement that Americans have health insurance.

The 5th Circuit's 2-1 decision left the health law in effect for now. Open enrollment season for 2020 has been able to proceed without any disruption.
Related listings
U.S. Court News

12/29/2019

The state Supreme Court has unanimously ruled that drivers must use their signal every time they turn or change lanes on a roadway.Thursday's ruling reverses a Court of Appeals ruling that said a signal is required only when public safety is af...

U.S. Court News

12/27/2019

The Michigan Supreme Court says it won't take an expedited appeal from Gov. Gretchen Whitmer in a dispute over flavored e-cigarettes. The court says any appeal should follow a traditional course to the Court of Appeals. A Court of Claims judge in Oct...

U.S. Court News

12/19/2019

In a ruling hailed as an "immense victory for climate justice," the Netherlands' top court ruled Friday in favor of activists who have for years been seeking legal orders to force the Dutch government into cutting greenhouse gas emi...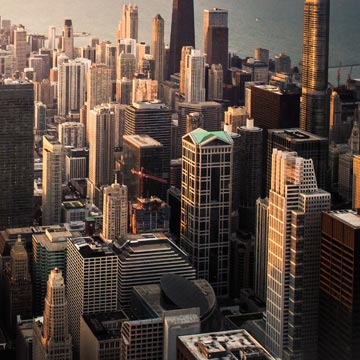 Our Eugene Oregon Bankruptcy Practice
Since 2005, Erin Uhlemann has helped individuals and families facing financial difficulties file for bankruptcy relief. Erin's compassion and understanding of the law have helped hundreds of Oregonians achieve a financial fresh start. She started Willamette Valley Bankruptcy to focus on helping clients with bankruptcy and debt issues in the Lane County Area. Erin understands that choosing a bankruptcy attorney who makes you feel comfortable and confident can be as difficult as deciding whether to file a bankruptcy case. Because she knows that filing bankruptcy is not something that you planned to do or look forward to doing, Erin strives to make the process as easy as possible.

Because most people facing bankruptcy do not have extra money to pay fees, Willamette Valley Bankruptcy offers low upfront fees and will work with you to set up affordable payment plans to pay attorney fees and court filing fees. Consultations are always free so that you can get the answers you need before making any sort of financial commitment. If you have questions about attorney fees and payment plans, you can call or email today to get these questions answered.