Judge refuses to order remote access to New Hampshire House
U.S. Court News
The New Hampshire House can proceed with in-person sessions this week without providing remote access to medically vulnerable lawmakers, a federal judge ruled Monday.

Seven Democratic lawmakers sued Republican House Speaker Sherm Packard last week arguing that holding in-person sessions without a remote option violates the Americans with Disabilities Act and the state and federal constitutions, and forces them to either risk their lives or abandon their duties as elected officials.

They sought a preliminary order requiring remote access, but U.S. District Court Judge Landya McCafferty denied their request. Without ruling on the merits of the case, she said the speaker can't be sued for enforcing a House rule that is "closely related to core legislative functions."

"While today's ruling is a setback, history will judge New Hampshire House Democrats favorably for standing for public health and democracy during this pandemic," said House Democratic Leader Renny Cushing, one of the suit's plaintiffs. "Unfortunately, this case has exposed the callous indifference of House Republican leadership toward our most vulnerable members during the COVID-19 crisis that has taken the lives of a half a million Americans."

Since the start of the coronavirus pandemic, the 400-member House has met several times at the University of New Hampshire ice arena, outside on a UNH athletic field, and - after former Speaker Dick Hinch died of COVID-19 - from their cars in a parking lot. The sessions scheduled for Wednesday and Thursday will be held at a sports complex in Bedford that offers more space to spread out than the previous facilities, as well as separate entrances for members from opposing parties.

"We will continue to work with all House members to ensure that if they choose to attend any legislative meeting in person, that they can be confident that we are taking a high degree of precaution, and have extensive health and safety measures in place," Packard said in a statement.

But Cushing said ruling makes clear that the speaker is "solely to blame for active and obvious exclusion of members of the House."

"As we teach our children, just because you can do something does not mean you should," he said.
Related listings
U.S. Court News

02/16/2021

The Supreme Court is telling California that it can't bar indoor church services because of the coronavirus pandemic, but it can keep for now a ban on singing and chanting indoors.The high court issued orders late Friday in two cases where chur...

U.S. Court News

02/11/2021

A federal appeals court ordered work to stop at a major oil project on Alaska's North Slope, siding with conservation and Indigenous groups.The decision Saturday by the 9th U.S. Circuit Court of Appeals will stop on-the-ground work for the wint...

U.S. Court News

01/28/2021

A far-right extremist in Germany was convicted Thursday and sentenced to life in prison for the murder of a regional politician who had advocated helping refugees — a brazen killing that shocked the country.In its verdict against 47-year-old St...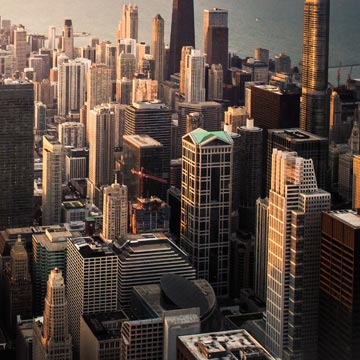 Our Eugene Oregon Bankruptcy Practice
Since 2005, Erin Uhlemann has helped individuals and families facing financial difficulties file for bankruptcy relief. Erin's compassion and understanding of the law have helped hundreds of Oregonians achieve a financial fresh start. She started Willamette Valley Bankruptcy to focus on helping clients with bankruptcy and debt issues in the Lane County Area. Erin understands that choosing a bankruptcy attorney who makes you feel comfortable and confident can be as difficult as deciding whether to file a bankruptcy case. Because she knows that filing bankruptcy is not something that you planned to do or look forward to doing, Erin strives to make the process as easy as possible.

Because most people facing bankruptcy do not have extra money to pay fees, Willamette Valley Bankruptcy offers low upfront fees and will work with you to set up affordable payment plans to pay attorney fees and court filing fees. Consultations are always free so that you can get the answers you need before making any sort of financial commitment. If you have questions about attorney fees and payment plans, you can call or email today to get these questions answered.