Supreme Court asked to give access to secretive court's work
U.S. Court News
Civil liberties groups are asking the Supreme Court to give the public access to opinions of the secretive court that reviews bulk email collection, warrantless internet searches and other government surveillance programs.

The groups say in an appeal filed with the high court Monday that the public has a constitutional right to see significant opinions of the Foreign Intelligence Surveillance Court. They also argue that federal courts, not the executive branch, should decide when opinions that potentially affect the privacy of millions of Americans should be made public.

The appeal was filed by Theodore Olson on behalf of the American Civil Liberties Union and the Knight First Amendment Institute at Columbia University. Olson is on the Knight institute's board and was the Bush administration's top Supreme Court lawyer as the FISA court's role was expanded after the Sept. 11 attacks.

"You're talking about judicial decisions here that may affect millions of people. The public needs to know the outlines of what those decisions are and how far they go," Olson said in an interview with The Associated Press. "Because of my experience with it, I know that government, with the best of intentions, will tend to err on the side of keeping everything secret."

The Foreign Intelligence Surveillance Court was established in 1978 to receive applications from the FBI to eavesdrop on people it suspects of being agents of a foreign power, such as potential spies or terrorists. After Sept. 11, Congress expanded the court's role to consider broad surveillance programs.

In recent decisions, judges ruled that opinions sought by the groups couldn't be made public, even in censored form, and that they didn't even have the authority to consider releasing the opinions.

Legislation adopted in 2015 includes a provision that requires the government to consider releasing significant FISA court opinions. But the law doesn't apply to opinions written before it was enacted and leaves the review process entirely to the executive branch.

The ACLU and Knight institute say the First Amendment's guarantee of freedom of the press demands greater access.
Related listings
U.S. Court News

04/12/2021

The Mississippi Supreme Court heard arguments Wednesday in a lawsuit that's trying to block a voter-approved medical marijuana program by arguing that the the issue should not have been on the ballot.Arguments were not about marijuana. Instead,...

U.S. Court News

04/02/2021

A federal judge refused Thursday to set bail for a Texas man who was wearing a T-shirt that said, "I Was There, Washington D.C., January 6, 2021," when he was arrested on charges he stormed the U.S. Capitol on Jan. 6.U.S. Judge Carl Nicho...

U.S. Court News

03/29/2021

Attorneys for the man sentenced to federal death row for the racist slayings of nine members of a Black South Carolina congregation are set to formally argue that his conviction and death sentence should be overturned.Oral arguments have been set for...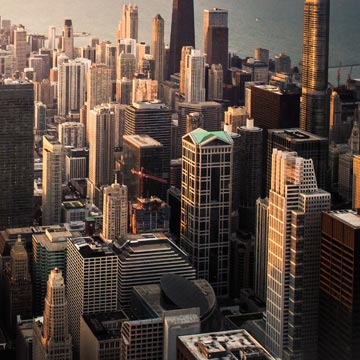 Our Eugene Oregon Bankruptcy Practice
Since 2005, Erin Uhlemann has helped individuals and families facing financial difficulties file for bankruptcy relief. Erin's compassion and understanding of the law have helped hundreds of Oregonians achieve a financial fresh start. She started Willamette Valley Bankruptcy to focus on helping clients with bankruptcy and debt issues in the Lane County Area. Erin understands that choosing a bankruptcy attorney who makes you feel comfortable and confident can be as difficult as deciding whether to file a bankruptcy case. Because she knows that filing bankruptcy is not something that you planned to do or look forward to doing, Erin strives to make the process as easy as possible.

Because most people facing bankruptcy do not have extra money to pay fees, Willamette Valley Bankruptcy offers low upfront fees and will work with you to set up affordable payment plans to pay attorney fees and court filing fees. Consultations are always free so that you can get the answers you need before making any sort of financial commitment. If you have questions about attorney fees and payment plans, you can call or email today to get these questions answered.