Judge admonishes victims' dad who charged at Nassar in court
Lawyer Interviews
A distraught father seething over sexual abuse suffered by three daughters tried to attack former sports doctor Larry Nassar in a Michigan courtroom Friday after a judge rejected his request to confront the "demon" in a locked room, a stunning rush that reflected the anguish felt by parents who trusted him with their children.

Randall Margraves was blocked by an attorney, tackled by sheriff's deputies and hauled out of court. He later apologized, saying he had lost control. Eaton County Judge Janice Cunningham said there was "no way" she would fine him or send him to jail under her contempt-of-court powers.

"I don't know what it would be like to stand there as a father and know that three of your girls were injured physically and emotionally by somebody sitting in a courtroom. I can't imagine that," the judge said.

Nonetheless, she added, it is "not acceptable that we combat assault with assault."

The incident occurred during the third and final sentencing hearing for Nassar, who has admitted to sexually assaulting girls under the guise of medical treatment. This case focuses on his work at Twistars, an elite gymnastics club southwest of Lansing.

Nassar, 54, already will spend the rest of his life in prison. He was sentenced last week to 40 to 175 years in prison for assaults at Michigan State University and his home and was ordered in December to spend 60 years in a federal prison for child pornography crimes.

Nassar pleaded guilty to molesting nine victims in Eaton and Ingham counties, but the courts have been open to anyone who says she was assaulted during his decades of work at Michigan State, Twistars and USA Gymnastics, which trains Olympians. More than 200 accusers so far have spoken or submitted statements in the two counties, and at least 80 percent have agreed to be publicly identified.

Margraves' dramatic move occurred after he listened to two of his daughters speak in court for 10 minutes. Lauren Margraves, a college student, said her parents were "filled with regret" because they took three daughters to see Nassar for sports injuries.

"I see the look in their faces and I know they want to be able to do something but they can't," she told Nassar. "The guilt they have will never go away. All this is because of you."

Her father then stepped up and asked the judge if she would grant him "five minutes in a locked room with this demon." Cunningham declined and also turned down his request for "one minute." That is when Randall Margraves rushed toward Nassar.

There were gasps and tears in the courtroom. Assistant Attorney General Angela Povilaitis turned to the gallery and told families to "use your words," not violence.


Related listings
Lawyer Interviews

08/30/2017

Idaho Gov. C.L. "Butch" Otter has appointed Twin Falls judge Richard Bevan to the state's highest court. Otter announced Tuesday that Bevan — currently the 5th Judicial District's administrative judge — will replace retiring Idaho Supreme Court Justi...

Lawyer Interviews

07/06/2017

A company that owns 10 Jimmy John's sandwich shops in the Twin Cities was within its rights to fire six union workers who circulated posters critical of the company's sick-leave policy, a federal appeals court ruled Monday. The full 8th U.S. Circuit ...

Lawyer Interviews

05/23/2017

A Playboy centerfold who ignited a backlash of criticism when she secretly snapped a photo of a naked 71-year-old woman in a locker room and posted it online mocking the woman's body is expected to appear in court Wednesday to resolve a criminal char...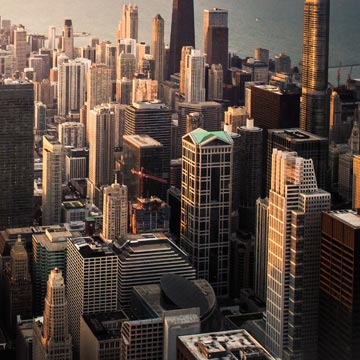 Our Eugene Oregon Bankruptcy Practice
Since 2005, Erin Uhlemann has helped individuals and families facing financial difficulties file for bankruptcy relief. Erin's compassion and understanding of the law have helped hundreds of Oregonians achieve a financial fresh start. She started Willamette Valley Bankruptcy to focus on helping clients with bankruptcy and debt issues in the Lane County Area. Erin understands that choosing a bankruptcy attorney who makes you feel comfortable and confident can be as difficult as deciding whether to file a bankruptcy case. Because she knows that filing bankruptcy is not something that you planned to do or look forward to doing, Erin strives to make the process as easy as possible.

Because most people facing bankruptcy do not have extra money to pay fees, Willamette Valley Bankruptcy offers low upfront fees and will work with you to set up affordable payment plans to pay attorney fees and court filing fees. Consultations are always free so that you can get the answers you need before making any sort of financial commitment. If you have questions about attorney fees and payment plans, you can call or email today to get these questions answered.
Business News