EU court refers doubts on Polish judiciary to national court
Legal Events
The European Union's top court ruled Tuesday that there are reasons to question the independence of a new judicial chamber in Poland that monitors and potentially punishes judges.

However, the European Court of Justice left it to Poland's highest court to determine whether the new Disciplinary Chamber is independent of influence from the nations' legislative and executive powers.

In Poland, both sides of the heated dispute around the ruling party's controversial changes to the country's judiciary declared victory upon hearing the verdict.

The head of the Supreme Court, Malgorzata Gersdorf, said the EU court clearly shared concerns over the new chamber, which is part of the Supreme Court. She vowed action aiming to "restore trust" in Poland's top court and its judicial bodies.

The right-wing government, however, said the ruling, which referred the matter back to Poland's judges, was a clear sign that the EU court believes it has no jurisdiction to assess the justice systems of member nations. Poland's ruling Law and Justice party has been voicing that opinion ever since it started to introduce changes to the judiciary when it took power in 2015.

The EU court's ruling also implied there are questions about the independence of another top body in Poland, the National Council of the Judiciary, which proposes judges for court positions, including on the Supreme Court, and is supposed to protect their independence.
Related listings
The U.S. Supreme Court is preparing to consider how far states can go toward eliminating the insanity defense in criminal trials as it reviews the case of a Kansas man sentenced to die for killing four relatives.The high court planned to hear argumen...

The U.S. Supreme Court said Monday it will leave in place a court decision that derailed the impeachment trials of three West Virginia Supreme Court justices accused of corruption.The case was one of a long list of those the Supreme Court announced i...

Justice Secretary Wanda Vazquez became Puerto Rico's new governor Wednesday, just the second woman to hold the office, after weeks of political turmoil and hours after the island's Supreme Court declared Pedro Pierluisi's swearing-i...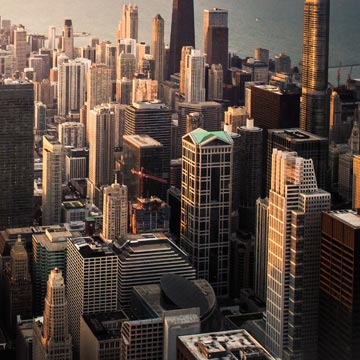 Our Eugene Oregon Bankruptcy Practice
Since 2005, Erin Uhlemann has helped individuals and families facing financial difficulties file for bankruptcy relief. Erin's compassion and understanding of the law have helped hundreds of Oregonians achieve a financial fresh start. She started Willamette Valley Bankruptcy to focus on helping clients with bankruptcy and debt issues in the Lane County Area. Erin understands that choosing a bankruptcy attorney who makes you feel comfortable and confident can be as difficult as deciding whether to file a bankruptcy case. Because she knows that filing bankruptcy is not something that you planned to do or look forward to doing, Erin strives to make the process as easy as possible.

Because most people facing bankruptcy do not have extra money to pay fees, Willamette Valley Bankruptcy offers low upfront fees and will work with you to set up affordable payment plans to pay attorney fees and court filing fees. Consultations are always free so that you can get the answers you need before making any sort of financial commitment. If you have questions about attorney fees and payment plans, you can call or email today to get these questions answered.
Business News