Feds: US Supreme Court should turn down 'Bridgegate' appeal
Legal Events
The U.S. solicitor general's office has recommended that the U.S. Supreme Court not hear the appeal of two convicted defendants in the "Bridgegate" case, nudging the four-year legal saga of New Jersey's most famous traffic jam toward a conclusion.

"Further review is not warranted," the brief filed late Wednesday said. The Supreme Court is expected to decide whether to hear the case by the end of its term next month.

Bridget Kelly and Bill Baroni want the court to hear the appeal of their 2016 convictions for causing gridlock near the George Washington Bridge to punish a mayor for not endorsing their boss, former Republican Gov. Chris Christie.

Christie wasn't charged, but the revelations from the scandal and conflicting accounts of when he knew about the plot combined to sabotage his 2016 presidential aspirations.

Kelly, Christie's former deputy chief of staff at the time of the 2013 lane realignments in the town of Fort Lee, and Baroni, deputy executive director of the Port Authority of New York and New Jersey, had their sentences reduced this spring after a federal appeals court tossed some convictions last fall. Kelly petitioned the Supreme Court to consider the rest of the convictions, and Baroni joined in the appeal.

They argued that while their actions may have been ethically questionable, they weren't illegal because neither derived personal benefit, and the Port Authority, which operated the bridge, wasn't deprived of tangible benefits as a result of the scheme.
Related listings
Six people appeared in a New Zealand court Monday on charges they illegally redistributed the video a gunman livestreamed as he shot worshippers at two mosques last month.Christchurch District Court Judge Stephen O'Driscoll denied bail to busin...

The Supreme Court's conservative majority sounded wary Tuesday of allowing federal judges to determine when electoral maps are too partisan, despite strong evidence that the political parties drew districts to guarantee congressional election o...

The American Civil Liberties Union of Maine started making its case in federal court on Monday against the ban on medication-assisted treatment in county jail amid the opioid crisis.Democratic Gov. Janet Mills recently lifted the Maine Department of ...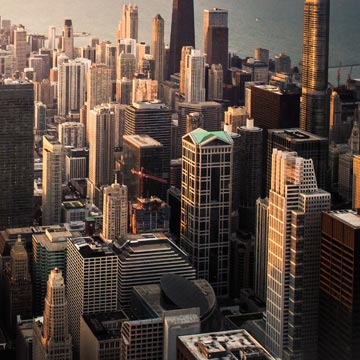 Our Eugene Oregon Bankruptcy Practice
Since 2005, Erin Uhlemann has helped individuals and families facing financial difficulties file for bankruptcy relief. Erin's compassion and understanding of the law have helped hundreds of Oregonians achieve a financial fresh start. She started Willamette Valley Bankruptcy to focus on helping clients with bankruptcy and debt issues in the Lane County Area. Erin understands that choosing a bankruptcy attorney who makes you feel comfortable and confident can be as difficult as deciding whether to file a bankruptcy case. Because she knows that filing bankruptcy is not something that you planned to do or look forward to doing, Erin strives to make the process as easy as possible.

Because most people facing bankruptcy do not have extra money to pay fees, Willamette Valley Bankruptcy offers low upfront fees and will work with you to set up affordable payment plans to pay attorney fees and court filing fees. Consultations are always free so that you can get the answers you need before making any sort of financial commitment. If you have questions about attorney fees and payment plans, you can call or email today to get these questions answered.
Business News