Court rules Norman violated FOIA when approving budget
National News
The city of Norman violated the state's Open Meeting Act when it approved a budget that cut the police budget by $865,000, the Oklahoma Supreme Court ruled Tuesday.

The court upheld a circuit judge's December ruling that a required notice for the June 16 meeting was worded deceptively. The notice said the council would consider adopting the city's proposed operating and capital budgets, but it did not say an amendment to slash the police budget by 3.6% would be discussed.

"We find that the language used in the agenda was deceptively vague and likely to mislead regarding the meeting and therefore was a willful violation of the (Open Meetings) Act," according to the opinion by Chief Justice Richard Darby.

The ruling also found that the city's budget is invalid.

"We are reviewing it and will comply with the Supreme Court ruling," city spokesperson Annahlyse Meyer said.

The cut came in the midst of calls to "defund the police" after the May death of George Floyd in Minneapolis. The money was to be used for community outreach programs.

"These budget amendments reflect an intentional effort to tackle systemic racism in our community and to be proactive as opposed to reactive in meeting the social service needs of our residents," Mayor Breea Clark said at the time.

The vote to cut the police budget also led to a failed petition effort to recall Clark and four members of the eight-person City Council.
Related listings
Once annually, sometimes less, the full federal appeals court in New York meets to confront a perplexing legal question. Most recently, it was to decide whether shooting somebody point-blank in the face and stabbing somebody to death are violent acts...

Planned Parenthood was filing a lawsuit Thursday against a bill that would ban most abortions in South Carolina, effectively stopping the measure from going into effect even as the governor was scheduled to sign it into law at a public statehouse cer...

A Texas appeals court has delayed a second execution this year to review claims that an inmate is intellectually disabled and thus ineligible for the death penalty.The Texas Court of Criminal Appeals on Wednesday granted a request by attorneys for Ed...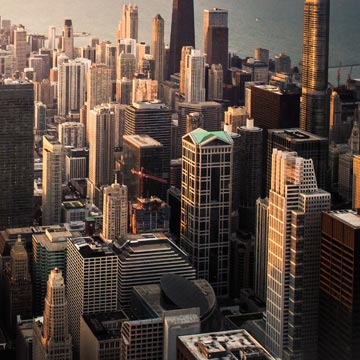 Our Eugene Oregon Bankruptcy Practice
Since 2005, Erin Uhlemann has helped individuals and families facing financial difficulties file for bankruptcy relief. Erin's compassion and understanding of the law have helped hundreds of Oregonians achieve a financial fresh start. She started Willamette Valley Bankruptcy to focus on helping clients with bankruptcy and debt issues in the Lane County Area. Erin understands that choosing a bankruptcy attorney who makes you feel comfortable and confident can be as difficult as deciding whether to file a bankruptcy case. Because she knows that filing bankruptcy is not something that you planned to do or look forward to doing, Erin strives to make the process as easy as possible.

Because most people facing bankruptcy do not have extra money to pay fees, Willamette Valley Bankruptcy offers low upfront fees and will work with you to set up affordable payment plans to pay attorney fees and court filing fees. Consultations are always free so that you can get the answers you need before making any sort of financial commitment. If you have questions about attorney fees and payment plans, you can call or email today to get these questions answered.
Business News