Court rejects appeal by man who killed wife with shotgun
Law Journals
The state supreme court has upheld the murder conviction and 40-year sentence for man who killed his wife with a shotgun blast in their Windham home.

The Supreme Judicial Court on Thursday unanimously rejected Noah Gaston's contention that COVID-19 restrictions violated his constitutional rights by preventing him from confronting parties at his sentencing.

Gaston acknowledged killing his wife, Alicia, with a shotgun blast in 2016, but maintained that he thought she was an intruder.

The prosecution allowed the victim's family and friends to testify by video at the sentencing while Gaston's family and friends viewed the proceedings from a separate room at the courthouse to allow for social distancing during the pandemic.

"Anyone who wanted to address the court or access the proceeding was able to do so, despite the pandemic restrictions," Justice Joseph Jabar wrote in the supreme court's ruling.

The court also rejected Gaston's argument that the sentence was too long and that the judge wrongly concluded he waived his right to religious privilege when he told a third party about conversations with church members.

The church members, who picked Gaston up at the local police station after his wife died, said he told them he saw a figure he thought was an intruder before he fired. But he also told them that was the only story he could tell if he wanted to see his kids again, according to the police affidavit.


Related listings
Lawyers for a commission investigating corruption in South Africa have asked the country's highest court to jail former president Jacob Zuma for two years for failing to cooperate with its probe. The commission of inquiry into high-level graft,...

A court in Thailand on Tuesday sentenced a former civil servant to a record prison term of 43 years and six months for breaching the country's strict law on insulting or defaming the monarchy, lawyers said.The Bangkok Criminal Court found the w...

A federal appeals court on Friday lifted a judge's ruling that has blocked four Arkansas abortion restrictions from taking effect, including a ban on a common second trimester procedure and a fetal remains law that opponents say would effectively req...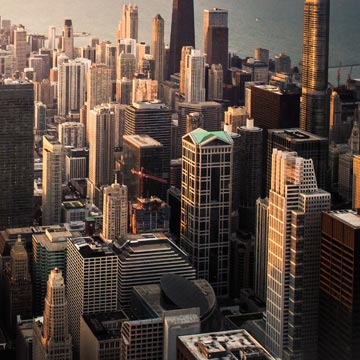 Our Eugene Oregon Bankruptcy Practice
Since 2005, Erin Uhlemann has helped individuals and families facing financial difficulties file for bankruptcy relief. Erin's compassion and understanding of the law have helped hundreds of Oregonians achieve a financial fresh start. She started Willamette Valley Bankruptcy to focus on helping clients with bankruptcy and debt issues in the Lane County Area. Erin understands that choosing a bankruptcy attorney who makes you feel comfortable and confident can be as difficult as deciding whether to file a bankruptcy case. Because she knows that filing bankruptcy is not something that you planned to do or look forward to doing, Erin strives to make the process as easy as possible.

Because most people facing bankruptcy do not have extra money to pay fees, Willamette Valley Bankruptcy offers low upfront fees and will work with you to set up affordable payment plans to pay attorney fees and court filing fees. Consultations are always free so that you can get the answers you need before making any sort of financial commitment. If you have questions about attorney fees and payment plans, you can call or email today to get these questions answered.