Mississippi told to pay $500K to wrongfully imprisoned man
U.S. Court News
A judge is ordering the state of Mississippi to pay $500,000 to a Black man who was wrongfully imprisoned more than 22 years and was tried six times in a quadruple murder case.

Curtis Flowers was released from prison in December 2019, months after the U.S. Supreme Court ruled that a district attorney had excluded Black jurors from his trials. Flowers had spent years on death row.

Mississippi Attorney General Lynn Fitch said in September that she would not try Flowers a seventh time in the 1996 slayings and a robbery that took place at a furniture store in Winona. He had been in custody since 1997.

In November, Flowers sued the state seeking compensation for wrongful imprisonment. Court papers show the attorney general's office agreed to his request.

Montgomery County Circuit Judge George Mitchell on Tuesday ordered the state to pay Flowers $500,000. That is the maximum allowed under a 2009 state law, which says the state can pay $50,000 for each year of wrongful imprisonment, for a up to 10 years.

Mitchell also ordered the state to make a separate payment of $50,000 to Flowers's attorneys.

Flowers was convicted four times: twice for individual slayings and twice for all four killings. Two other trials involving all four deaths ended in mistrials. Each of Flowers's convictions was overturned.

In June 2019, the U.S. Supreme Court tossed out the conviction and death sentence from Flowers's sixth trial, which took place in 2010. Justices said prosecutors' pattern of excluding Black jurors from his trials was unconstitutional.

The Supreme Court ruling came after American Public Media's "In the Dark" investigated the case. The podcast recorded jailhouse informant Odell Hallmon in 2017 and 2018 recanting his testimony that Flowers had confessed to him.

The first six trials were prosecuted by the local district attorney. Flowers was still facing the 1997 indictments in December 2019 when a judge agreed to release him on bond. The district attorney handed the case to the attorney general, and her staff spent months reviewing it before deciding not to go forward because of a lack of credible witnesses.
Related listings
U.S. Court News

02/22/2021

The New Hampshire House can proceed with in-person sessions this week without providing remote access to medically vulnerable lawmakers, a federal judge ruled Monday.Seven Democratic lawmakers sued Republican House Speaker Sherm Packard last week arg...

U.S. Court News

02/16/2021

The Supreme Court is telling California that it can't bar indoor church services because of the coronavirus pandemic, but it can keep for now a ban on singing and chanting indoors.The high court issued orders late Friday in two cases where chur...

U.S. Court News

02/11/2021

A federal appeals court ordered work to stop at a major oil project on Alaska's North Slope, siding with conservation and Indigenous groups.The decision Saturday by the 9th U.S. Circuit Court of Appeals will stop on-the-ground work for the wint...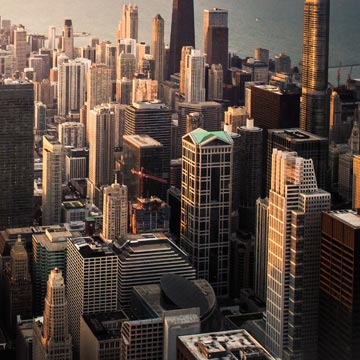 Our Eugene Oregon Bankruptcy Practice
Since 2005, Erin Uhlemann has helped individuals and families facing financial difficulties file for bankruptcy relief. Erin's compassion and understanding of the law have helped hundreds of Oregonians achieve a financial fresh start. She started Willamette Valley Bankruptcy to focus on helping clients with bankruptcy and debt issues in the Lane County Area. Erin understands that choosing a bankruptcy attorney who makes you feel comfortable and confident can be as difficult as deciding whether to file a bankruptcy case. Because she knows that filing bankruptcy is not something that you planned to do or look forward to doing, Erin strives to make the process as easy as possible.

Because most people facing bankruptcy do not have extra money to pay fees, Willamette Valley Bankruptcy offers low upfront fees and will work with you to set up affordable payment plans to pay attorney fees and court filing fees. Consultations are always free so that you can get the answers you need before making any sort of financial commitment. If you have questions about attorney fees and payment plans, you can call or email today to get these questions answered.