Cohen Milstein Sellers & Toll PLLC Announces Class Action
Law Firm Marketing
Cohen Milstein Sellers & Toll PLLC announces that it has filed a class action lawsuit in the U.S. District Court for the Southern District of New York against SinoTech Energy Limited, and certain of its officers, directors and underwriters.

The lawsuit, which is captioned Crayder v. SinoTech Energy Limited, et al., 11-CV-05935, alleges violations of the United States securities laws on behalf of purchasers of SinoTech's American Depository Shares ("ADSs") from November 3, 2010 through August 16, 2011 (the "Class Period"), including purchasers of ADSs in the Company's November 3, 2010 initial public offering (the "November IPO"). Claims for November IPO purchasers arise under Sections 11, 12(a)(2) and 15 of the Securities Act of 1933 (the "Securities Act"). Claims for other Class Period purchasers fall under Sections 10(b) and 20(a) of the Securities Exchange Act of 1934 (the "Exchange Act") and Rule 10b-5 promulgated thereunder by the United States Securities and Exchange Commission.

The lawsuit asserts numerous problems with SinoTech's previously issued financial statements and declarations about its future prospects. Among other claims, the complaint alleges that: (1) the Company's sole import agent, which accounted for more than $100 million worth of oil drilling equipment orders, is an empty shell company with no sign of operations; (2) the Company's only chemical supplier is also an empty shell company, with little or no revenues; (3) the Company's largest subcontracting customer, which provides the vast majority of SinoTech's revenues, has unverifiable operations with minimal revenues; (4) the financial statements SinoTech issued in the United States are inconsistent with similar filings the Company made in China; (5) the Company has engaged in undisclosed related-party transactions in violation of Generally Accepted Accounting Principles; and (6) positive statements the Company made regarding its internal financial controls were false and misleading.

On August 16, 2011, a research analyst writing under the name Alfred Little published an investigative report (the "Report") detailing these and other problems at SinoTech. The day the Report was issued, the Company's stock price plummeted more than 40%, falling from $4.02 per share on August 15, 2011 to $2.35 per share at the close of trading on August 16, 2011 - a decline of $1.67 per share on unusually high trading volume. The NASDAQ halted SinoTech trading after the market closed on August 16, 2011, announcing that trading would remain halted until the Company "fully satisfied NASDAQ's request for additional information." To date, trading has not resumed.

If you purchased the common stock of SinoTech and wish to serve as lead plaintiff, you must move the Court no later than October 18, 2011 to request that the Court appoint you as lead plaintiff. A lead plaintiff is a representative party acting on behalf of other class members in directing the litigation. To be appointed lead plaintiff, the Court must decide that your claim is typical of the claims of other class members, and that you will adequately represent the class. Your share in any recovery will not be enhanced or diminished by the decision whether or not to serve as a lead plaintiff. Any member of the proposed class may retain Cohen Milstein Sellers & Toll PLLC or other attorneys to serve as your counsel in this action, or you may do nothing and remain an absent class member.

Cohen Milstein Sellers & Toll PLLC has significant experience in prosecuting investor class actions and actions involving securities fraud. The firm has offices in Washington, D.C., New York, Philadelphia, Chicago, and West Palm Beach, and is active in major litigation pending in federal and state courts throughout the nation.

The firm's reputation for excellence has repeatedly been recognized by courts which have appointed the firm to lead positions in complex multi-district or consolidated litigation. Cohen Milstein Sellers & Toll PLLC has taken a lead role in numerous important cases on behalf of defrauded investors, and has been responsible for a number of outstanding recoveries which, in the aggregate, total over a billion dollars. Prior results do not guarantee a similar outcome. For more information visit www.cohenmilstein.com.

Related listings
Law Firm Marketing

07/20/2011

On July 19, 2011, the Indiana Court of Appeals issued a decision which I found surprising in McCann v. City of Anderson, ___ N.E.2d ___ (Ind. Ct. App. 2011), Cause No. 48A02-1009-PL-1060. At issue was whether a trial court had properly granted summar...

Law Firm Marketing

05/05/2011

Today, Brad gave a presentation at the Indiana Trial Lawyers Association's 23rd Annual Lifetime Achievement Seminar, entitled "Working in the Cloud: Using Online Resources to Help Your Practice." We have links to downloadable copies of Brad's PowerPo...

Law Firm Marketing

01/18/2011

The Securities Law Firm of Menzer & Hill, P.A. www.suemyadvisor.com, announced today it has filed an arbitration claim against E*Trade Securities, LLC ("E*Trade"), a subsidiary of E*Trade Financial Corporation (NASDAQ: ETFC ), for its failure to ...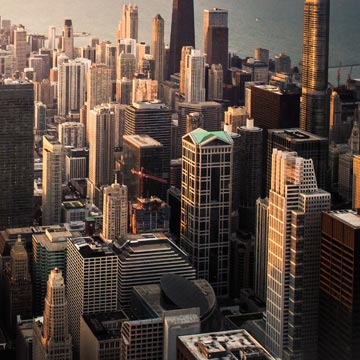 Our Eugene Oregon Bankruptcy Practice
Since 2005, Erin Uhlemann has helped individuals and families facing financial difficulties file for bankruptcy relief. Erin's compassion and understanding of the law have helped hundreds of Oregonians achieve a financial fresh start. She started Willamette Valley Bankruptcy to focus on helping clients with bankruptcy and debt issues in the Lane County Area. Erin understands that choosing a bankruptcy attorney who makes you feel comfortable and confident can be as difficult as deciding whether to file a bankruptcy case. Because she knows that filing bankruptcy is not something that you planned to do or look forward to doing, Erin strives to make the process as easy as possible.

Because most people facing bankruptcy do not have extra money to pay fees, Willamette Valley Bankruptcy offers low upfront fees and will work with you to set up affordable payment plans to pay attorney fees and court filing fees. Consultations are always free so that you can get the answers you need before making any sort of financial commitment. If you have questions about attorney fees and payment plans, you can call or email today to get these questions answered.
Business News