DC-area sniper shootings case to have Supreme Court hearing
Law Firm Marketing
The Supreme Court on Monday agreed to consider Virginia's plea to reinstate the life-without-parole sentence of a man who as a teenager participated in sniper shootings that terrorized the Washington, D.C., region in 2002.

The justices said they will take up the state's appeal in the case of Lee Boyd Malvo, who was 17 when he and John Allen Muhammad fatally shot 10 people in Maryland, Virginia and Washington. Malvo was sentenced to life-without-parole terms in Virginia and in Maryland. Muhammad, who was 41 at the time of the shootings, was sentenced to death and was executed in 2009.

Malvo was sentenced to four life terms for crimes he committed in Virginia. But the U.S. Court of Appeals for the 4th Circuit ruled last year that while Malvo's life-without-parole sentences were legal when they were imposed, Supreme Court decisions that followed altered sentencing requirements for juvenile offenders.

The appeals court judges said a resentencing would determine whether Malvo qualifies as "one of the rare juvenile offenders" who can be sentenced to life without the possibility of parole because his "crimes reflect permanent incorrigibility." They said if his crimes instead "reflect the transient immaturity of youth," he is entitled to a sentence short of life without parole.

The Supreme Court will review that decision. As is typical, the justices did not make any comment in agreeing to hear the case, which will be argued in the fall.

Regardless of what the Supreme Court decides, it is unlikely that Malvo would get out of prison anytime soon. He isn't currently getting a new sentencing hearing in Maryland, where he struck a plea deal and was sentenced to six life-without-parole prison terms for shootings that took place in that state.

A judge previously ruled that Malvo would not get new sentencing hearings in Maryland. Malvo, who has been serving his sentences at Red Onion State Prison in Pound, Virginia, has appealed.
Related listings
Law Firm Marketing

02/06/2019

A regional court in western Russia on Wednesday sentenced a Danish Jehovah's Witness to six years in prison, in arguably the most severe crackdown on religious freedom in Russia in recent years.The court in Oryol found Dennis Christensen guilty...

Law Firm Marketing

09/26/2018

Brett Kavanaugh's angry denunciation of Senate Democrats at his confirmation hearing could reinforce views of the Supreme Court as a political institution at a time of stark partisan division and when the court already is sharply split between libera...

Law Firm Marketing

09/03/2018

Senators began the fourth and final day of hearings for Supreme Court nominee Brett Kavanaugh on Friday, but with the nominee finished answering questions the day they seemed unlikely to alter his path to confirmation.Senate Democrats worked into the...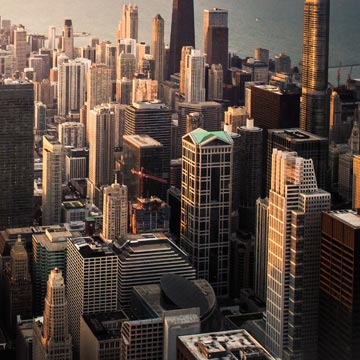 Our Eugene Oregon Bankruptcy Practice
Since 2005, Erin Uhlemann has helped individuals and families facing financial difficulties file for bankruptcy relief. Erin's compassion and understanding of the law have helped hundreds of Oregonians achieve a financial fresh start. She started Willamette Valley Bankruptcy to focus on helping clients with bankruptcy and debt issues in the Lane County Area. Erin understands that choosing a bankruptcy attorney who makes you feel comfortable and confident can be as difficult as deciding whether to file a bankruptcy case. Because she knows that filing bankruptcy is not something that you planned to do or look forward to doing, Erin strives to make the process as easy as possible.

Because most people facing bankruptcy do not have extra money to pay fees, Willamette Valley Bankruptcy offers low upfront fees and will work with you to set up affordable payment plans to pay attorney fees and court filing fees. Consultations are always free so that you can get the answers you need before making any sort of financial commitment. If you have questions about attorney fees and payment plans, you can call or email today to get these questions answered.
Business News