South Africa ex-president Jacob Zuma in court for corruption
Legal Events
Former South African president Jacob Zuma is in court facing charges of corruption, money laundering and racketeering.

Zuma, 77, appeared at the High Court in Pietermaritzburg in eastern KwaZulu-Natal province Monday on charges of receiving bribes when the government purchased arms in 1999.

Zuma was South Africa's president from 2009 until 2018, when he was forced to resign by his ruling African National Congress party amid persistent allegations of corruption.

The criminal charges against Zuma were first raised more than 10 years ago but were withdrawn by the National Prosecution Authority in 2008. The charges were reinstated after a court ruled that there are sufficient grounds to bring him to trial.

Zuma's former financial adviser, Schabir Shaik, was in 2005 convicted of fraud and corruption.
Related listings
A federal appeals court ruled Friday the Trump administration acted in an "arbitrary and capricious" manner when it sought to end an Obama-era program that shields young immigrants from deportation.A three-judge panel of the 4th U.S. Circ...

The U.S. solicitor general's office has recommended that the U.S. Supreme Court not hear the appeal of two convicted defendants in the "Bridgegate" case, nudging the four-year legal saga of New Jersey's most famous traffic jam toward a conclusion."Fu...

Six people appeared in a New Zealand court Monday on charges they illegally redistributed the video a gunman livestreamed as he shot worshippers at two mosques last month.Christchurch District Court Judge Stephen O'Driscoll denied bail to busin...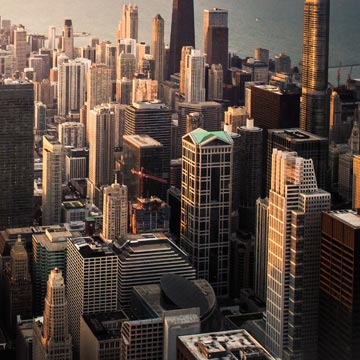 Our Eugene Oregon Bankruptcy Practice
Since 2005, Erin Uhlemann has helped individuals and families facing financial difficulties file for bankruptcy relief. Erin's compassion and understanding of the law have helped hundreds of Oregonians achieve a financial fresh start. She started Willamette Valley Bankruptcy to focus on helping clients with bankruptcy and debt issues in the Lane County Area. Erin understands that choosing a bankruptcy attorney who makes you feel comfortable and confident can be as difficult as deciding whether to file a bankruptcy case. Because she knows that filing bankruptcy is not something that you planned to do or look forward to doing, Erin strives to make the process as easy as possible.

Because most people facing bankruptcy do not have extra money to pay fees, Willamette Valley Bankruptcy offers low upfront fees and will work with you to set up affordable payment plans to pay attorney fees and court filing fees. Consultations are always free so that you can get the answers you need before making any sort of financial commitment. If you have questions about attorney fees and payment plans, you can call or email today to get these questions answered.
Business News