Split Supreme Court appears ready to allow Trump to end DACA
Legal Events
Sharply at odds with liberal justices, the Supreme Court's conservative majority seemed ready Tuesday to allow the Trump administration to abolish protections that permit 660,000 immigrants to work in the U.S., free from the threat of deportation.

That outcome would "destroy lives," declared Justice Sonia Sotomayor, one the court's liberals who repeatedly suggested the administration has not adequately justified its decision to end the seven-year-old Deferred Action for Childhood Arrivals program. Nor has it taken sufficient account of the personal, economic and social disruption that might result, they said.

But there did not appear to be any support among the five conservatives for blocking the administration. The nine-member court's decision is expected by June, at the height of the 2020 presidential campaign.

President Donald Trump said on Twitter that DACA recipients shouldn't despair if the justices side with him, pledging that "a deal will be made with the Dems for them to stay!" But Trump's past promises to work with Democrats on a legislative solution for these immigrants have led nowhere.

The president also said in his tweet that many program participants, brought to the U.S. as children and now here illegally, are "far from 'angels,'" and he claimed that "some are very tough, hardened criminals." The program bars anyone with a felony conviction from participating, and serious misdemeanors may also bar eligibility.
Related listings
The European Union's top court ruled Tuesday that there are reasons to question the independence of a new judicial chamber in Poland that monitors and potentially punishes judges.However, the European Court of Justice left it to Poland's highest cour...

The U.S. Supreme Court is preparing to consider how far states can go toward eliminating the insanity defense in criminal trials as it reviews the case of a Kansas man sentenced to die for killing four relatives.The high court planned to hear argumen...

The U.S. Supreme Court said Monday it will leave in place a court decision that derailed the impeachment trials of three West Virginia Supreme Court justices accused of corruption.The case was one of a long list of those the Supreme Court announced i...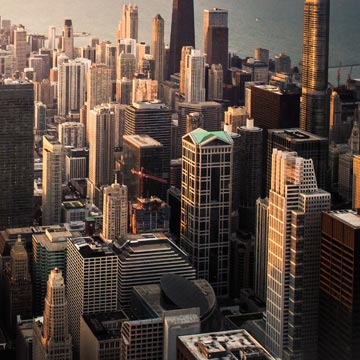 Our Eugene Oregon Bankruptcy Practice
Since 2005, Erin Uhlemann has helped individuals and families facing financial difficulties file for bankruptcy relief. Erin's compassion and understanding of the law have helped hundreds of Oregonians achieve a financial fresh start. She started Willamette Valley Bankruptcy to focus on helping clients with bankruptcy and debt issues in the Lane County Area. Erin understands that choosing a bankruptcy attorney who makes you feel comfortable and confident can be as difficult as deciding whether to file a bankruptcy case. Because she knows that filing bankruptcy is not something that you planned to do or look forward to doing, Erin strives to make the process as easy as possible.

Because most people facing bankruptcy do not have extra money to pay fees, Willamette Valley Bankruptcy offers low upfront fees and will work with you to set up affordable payment plans to pay attorney fees and court filing fees. Consultations are always free so that you can get the answers you need before making any sort of financial commitment. If you have questions about attorney fees and payment plans, you can call or email today to get these questions answered.
Business News