Court to hear resentencing bid in Arizona death penalty case
Law Firm Marketing
The U.S. Supreme Court will hear an appeal Wednesday by an Arizona death row inmate who is seeking a new sentencing trial, arguing the horrific physical abuse that he suffered as a child wasn't fully considered when he was first sentenced.

The appeal of James Erin McKinney could affect as many as 15 of Arizona's 104 death row inmates. Attorneys say the Arizona courts used an unconstitutional test in examining the mitigating factors considered during the sentencing trials of the inmates.

The Supreme Court has ruled both that juries, not judges, must impose death sentences, and that mitigating factors, including childhood deprivations, must be factored into sentencing decisions.

McKinney's attorneys say the Arizona Supreme Court erred last year in upholding his sentences after a federal appellate decision concluded that the state court used an unconstitutional test in examining the mitigating factors considered during his sentencing.

Prosecutors said McKinney shouldn't get a sentencing retrial, arguing his case was considered officially closed years before the 2002 Supreme Court decision that required death penalty decisions to be made by jurors, not judges.

Attorneys say the decision in McKinney's case could affect other Arizona death row inmates who could challenge the test used in evaluating the mitigating factors considered during sentencing. But it's unclear whether the ruling would affect death penalty cases from other states.

Jordon Steiker, a law professor at the University of Texas who filed a friend-of-the-court brief supporting McKinney's position, said he doesn't think the McKinney decision will have much of an effect on cases outside of Arizona.
Related listings
Law Firm Marketing

11/01/2019

A treasure hunter who accuses the state of North Carolina of misusing his images from Blackbeard's flagship says he'll ask for 10 times the damages he originally sought, now that a court ruling has come down in his favor.John Masters of Florida-based...

Law Firm Marketing

03/17/2019

The Supreme Court on Monday agreed to consider Virginia's plea to reinstate the life-without-parole sentence of a man who as a teenager participated in sniper shootings that terrorized the Washington, D.C., region in 2002.The justices said they...

Law Firm Marketing

02/06/2019

A regional court in western Russia on Wednesday sentenced a Danish Jehovah's Witness to six years in prison, in arguably the most severe crackdown on religious freedom in Russia in recent years.The court in Oryol found Dennis Christensen guilty...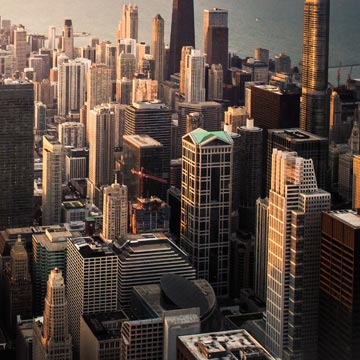 Our Eugene Oregon Bankruptcy Practice
Since 2005, Erin Uhlemann has helped individuals and families facing financial difficulties file for bankruptcy relief. Erin's compassion and understanding of the law have helped hundreds of Oregonians achieve a financial fresh start. She started Willamette Valley Bankruptcy to focus on helping clients with bankruptcy and debt issues in the Lane County Area. Erin understands that choosing a bankruptcy attorney who makes you feel comfortable and confident can be as difficult as deciding whether to file a bankruptcy case. Because she knows that filing bankruptcy is not something that you planned to do or look forward to doing, Erin strives to make the process as easy as possible.

Because most people facing bankruptcy do not have extra money to pay fees, Willamette Valley Bankruptcy offers low upfront fees and will work with you to set up affordable payment plans to pay attorney fees and court filing fees. Consultations are always free so that you can get the answers you need before making any sort of financial commitment. If you have questions about attorney fees and payment plans, you can call or email today to get these questions answered.
Business News