Supreme Court rejects death row inmate's appeal
Law Firm Marketing
The Nebraska Supreme Court has rejected the latest appeal of a Texas man on Nebraska's death row for killed two Grand Island men in 2007.

Marco Torres Jr., formerly of Pasadena, Texas, had sought post-conviction relief for a third time after being sentenced to death for two counts of first-degree murder and other counts in the robbery and shooting deaths of 48-year-old Timothy Donohue and 60-year-old Edward Hall. In his latest appeal, Torres argued that his death sentence should be converted to life in prison based on the Legislature's vote to repeal the state's death penalty in 2015. Nebraska voters later reinstated the death penalty.

Torres argued in the appeal that the referendum process to reinstate Nebraska's capital punishment and his death sentence amounted to violations of his constitutional due process rights and against cruel and unusual punishment.

The state's high court on Friday rejected Torres' arguments, saying it found no merit to his claims.
Related listings
Law Firm Marketing

12/10/2019

The U.S. Supreme Court will hear an appeal Wednesday by an Arizona death row inmate who is seeking a new sentencing trial, arguing the horrific physical abuse that he suffered as a child wasn't fully considered when he was first sentenced. The appeal...

Law Firm Marketing

11/01/2019

A treasure hunter who accuses the state of North Carolina of misusing his images from Blackbeard's flagship says he'll ask for 10 times the damages he originally sought, now that a court ruling has come down in his favor.John Masters of Florida-based...

Law Firm Marketing

03/17/2019

The Supreme Court on Monday agreed to consider Virginia's plea to reinstate the life-without-parole sentence of a man who as a teenager participated in sniper shootings that terrorized the Washington, D.C., region in 2002.The justices said they...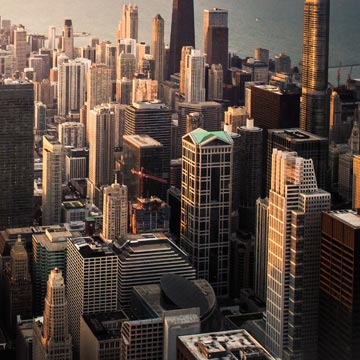 Our Eugene Oregon Bankruptcy Practice
Since 2005, Erin Uhlemann has helped individuals and families facing financial difficulties file for bankruptcy relief. Erin's compassion and understanding of the law have helped hundreds of Oregonians achieve a financial fresh start. She started Willamette Valley Bankruptcy to focus on helping clients with bankruptcy and debt issues in the Lane County Area. Erin understands that choosing a bankruptcy attorney who makes you feel comfortable and confident can be as difficult as deciding whether to file a bankruptcy case. Because she knows that filing bankruptcy is not something that you planned to do or look forward to doing, Erin strives to make the process as easy as possible.

Because most people facing bankruptcy do not have extra money to pay fees, Willamette Valley Bankruptcy offers low upfront fees and will work with you to set up affordable payment plans to pay attorney fees and court filing fees. Consultations are always free so that you can get the answers you need before making any sort of financial commitment. If you have questions about attorney fees and payment plans, you can call or email today to get these questions answered.
Business News