Fallen rights icon at UN court for Rohingya genocide case
Legal Events
Twenty-eight years to the day after Aung San Suu Kyi's husband and sons accepted her Nobel Peace Prize while she remained under house arrest in Myanmar, the former pro-democracy icon appeared in a United Nations court ready to defend her country's army from allegations of committing genocide against the Rohingya minority.

Suu Kyi looked on attentively from the front bench at the International Court of Justice in The Hague Tuesday as a legal team for Gambia detailed accounts of killings - including of women and children - sexual violence and the destruction of tens of thousands of Muslim minority homes in northern Rakhine state.

Acting on behalf of the 57-country Organization of Islamic Cooperation, Gambia is asking the world court to take "all measures within its power to prevent all acts that amount to or contribute to the crime of genocide."

Opening Gambia's case, Justice Minister Aboubacarr Tambadou urged the court to "tell Myanmar to stop these senseless killings, to stop these acts of barbarity that continue to shock our collective conscience, to stop this genocide of its own people."

"It is indeed sad for our generation that 75 years after human kind committed itself to the words 'never again', another genocide is unfolding right before our eyes," Tambadou said. "Yet we do nothing to stop it."

"This is a stain on our collective conscience," he said.

Myanmar's army began a crackdown on the Rohingya in August 2017 in response to an insurgent attack. More than 700,000 Rohingya fled to neighboring Bangladesh to escape what has been called an ethnic cleansing campaign involving mass rapes, killings and the torching of homes.

The head of a U.N. fact-finding mission on Myanmar warned in October that "there is a serious risk of genocide recurring." The mission also found that Myanmar should be held responsible in international legal forums for alleged genocide against the Rohingya.
Related listings
At its simplest level, the impeachment of President Donald Trump looks like a collision between the legislative and executive branches of government. In that fight, each side is trying to defend its prerogatives as it sees them: For Congress (or at l...

Global commerce will lose its ultimate umpire Tuesday, leaving countries unable to reach a final resolution of disputes at the World Trade Organization and instead facing what critics call "the law of the jungle.''The United States,...

The European Union's top court ruled Tuesday that there are reasons to question the independence of a new judicial chamber in Poland that monitors and potentially punishes judges.However, the European Court of Justice left it to Poland's highest cour...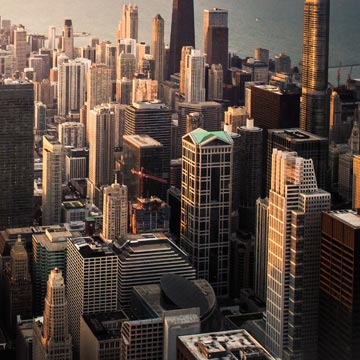 Our Eugene Oregon Bankruptcy Practice
Since 2005, Erin Uhlemann has helped individuals and families facing financial difficulties file for bankruptcy relief. Erin's compassion and understanding of the law have helped hundreds of Oregonians achieve a financial fresh start. She started Willamette Valley Bankruptcy to focus on helping clients with bankruptcy and debt issues in the Lane County Area. Erin understands that choosing a bankruptcy attorney who makes you feel comfortable and confident can be as difficult as deciding whether to file a bankruptcy case. Because she knows that filing bankruptcy is not something that you planned to do or look forward to doing, Erin strives to make the process as easy as possible.

Because most people facing bankruptcy do not have extra money to pay fees, Willamette Valley Bankruptcy offers low upfront fees and will work with you to set up affordable payment plans to pay attorney fees and court filing fees. Consultations are always free so that you can get the answers you need before making any sort of financial commitment. If you have questions about attorney fees and payment plans, you can call or email today to get these questions answered.
Business News