Trump Has Successfully Gamed the Courts
Legal Events
At its simplest level, the impeachment of President Donald Trump looks like a collision between the legislative and executive branches of government. In that fight, each side is trying to defend its prerogatives as it sees them: For Congress (or at least the Democratic-led House), this includes the power to appropriate foreign aid, and the power to conduct oversight; for the executive branch, this means the power to make foreign policy as it sees fit, and to protect its internal deliberations.

What is missing from this portrait is the crucial role of the third branch of government, the judiciary, which has powerfully shaped the impeachment process by declining to exercise its prerogatives, rather than defending them. By choosing to treat the current moment as business as usual, federal courts have effectively removed themselves from the process. In effect, that has dictated what arguments can be mounted in the impeachment fight and what witnesses Congress, and the public, can hear?narrowing and obscuring the case against Trump.

None of this absolves Democrats of the decisions they've made. The House majority could have chosen to fight in court to compel testimony from current and former administration officials, especially former National Security Adviser John Bolton. Those fights would not have been resolved in time to hold an impeachment vote before Christmas, but that deadline is self-imposed and politically motivated. Democrats could have waited, or they could have pursued the court battle while also charging ahead.
Related listings
The European Union's top court ruled Tuesday that there are reasons to question the independence of a new judicial chamber in Poland that monitors and potentially punishes judges.However, the European Court of Justice left it to Poland's highest cour...

Sharply at odds with liberal justices, the Supreme Court's conservative majority seemed ready Tuesday to allow the Trump administration to abolish protections that permit 660,000 immigrants to work in the U.S., free from the threat of deportati...

The U.S. Supreme Court is preparing to consider how far states can go toward eliminating the insanity defense in criminal trials as it reviews the case of a Kansas man sentenced to die for killing four relatives.The high court planned to hear argumen...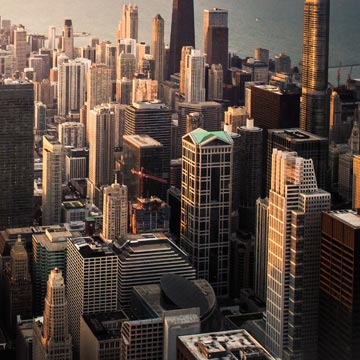 Our Eugene Oregon Bankruptcy Practice
Since 2005, Erin Uhlemann has helped individuals and families facing financial difficulties file for bankruptcy relief. Erin's compassion and understanding of the law have helped hundreds of Oregonians achieve a financial fresh start. She started Willamette Valley Bankruptcy to focus on helping clients with bankruptcy and debt issues in the Lane County Area. Erin understands that choosing a bankruptcy attorney who makes you feel comfortable and confident can be as difficult as deciding whether to file a bankruptcy case. Because she knows that filing bankruptcy is not something that you planned to do or look forward to doing, Erin strives to make the process as easy as possible.

Because most people facing bankruptcy do not have extra money to pay fees, Willamette Valley Bankruptcy offers low upfront fees and will work with you to set up affordable payment plans to pay attorney fees and court filing fees. Consultations are always free so that you can get the answers you need before making any sort of financial commitment. If you have questions about attorney fees and payment plans, you can call or email today to get these questions answered.
Business News